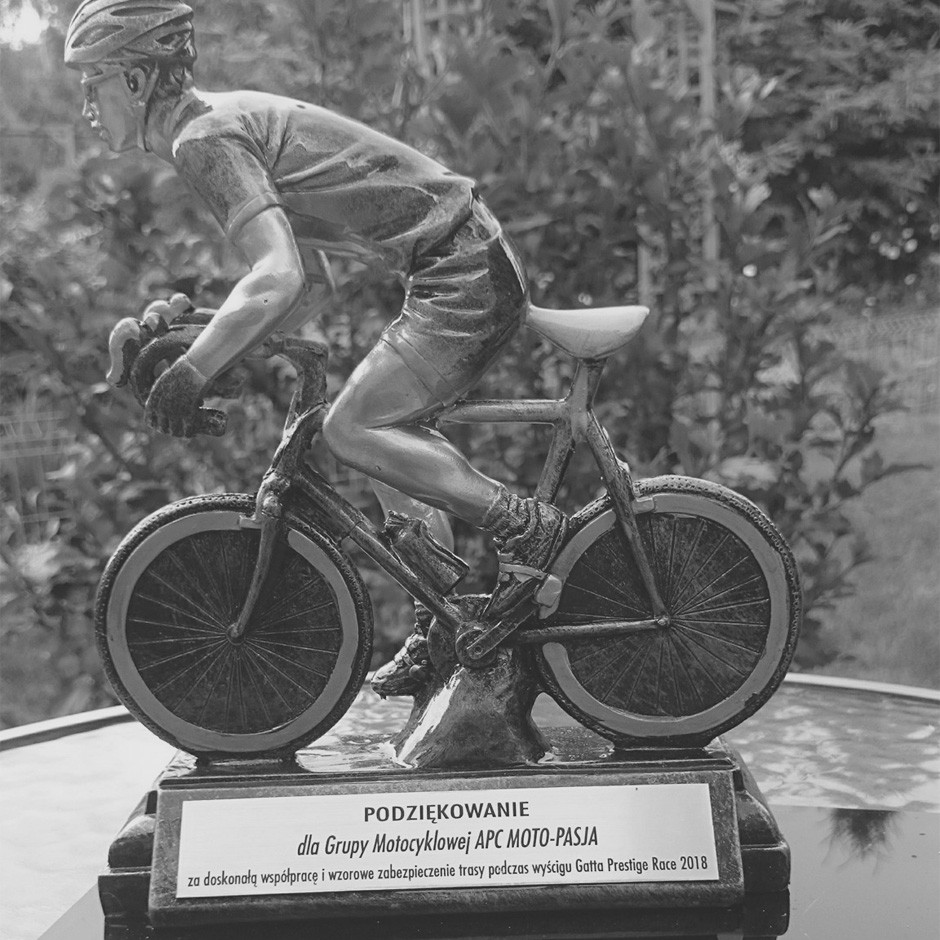 Working on packaging and cardboard is our priority, but after hours we are primarily involved in the APC Moto-Pasja Motorcycle Group. The beautiful time spent traveling on a two-wheeler is indescribable, but in addition to the ride itself, our group joins in numerous charity campaigns and more.

Everyone from the APC Moto-Pasja Motorcycle Group has a UCI referee license, which entitles them to referee international cycling races, including the World Tour.

Motorcyclists are constantly improving their skills, which helped to organize 20 official sporting events, as well as many charity initiatives, runs, as well as meetings with young people aimed at promoting safe traffic and visiting orphanages.

The APC Moto-Pasja Motorcycle Group has also been significantly involved in the fight against the coronavirus pandemic. It was thanks to her that hundreds of helmets and masks got to many hospitals and institutions from the Lodz region. In addition, people from the Motorcycle Group joined, among others in blood donation campaigns, they support the Great Orchestra of Christmas Charity and organize the MotoMikołaje event.